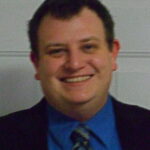 Last week I accepted an offer from Mary Pat to become the COO of the new corporation she has formed, Manage My Practice, LLC.
Together, we are excited to move MMP to its next phase.
Now the Medical Manager's Secret Weapon is even more powerful by offering products and services that give your practice added flexibility and efficiency and that meet Mary Pat's undisputed standard for practice-tested quality.
Helping people get the most out of technology is a passion that has kept me interested in the MMP blog. Mary Pat's curiosity and confidence in bringing innovation to the industry has made her one of today's leading voices on the ways healthcare organizations and managers can get the most bang for their technology buck. I have been honored in the past to be invited to demystify some of the current technological trends as the author of the category of posts called "Learn This" for MMP.
As COO of Manage My Practice, I hope to expand that role to not only add more and better actionable content to the blog, but also to introduce readers to a carefully selected line of MMP-approved products and services that they can use to take their organization to the next level.
We call this new offering Manage My Practice Tools (find it here) and we hope you will find it as useful and valuable as you do the Manage My Practice blog.
The first MMP Tool we offer you is MMP FileConnect. Built on the Box platform, it allows your staff, providers and external stakeholders to share files over desktop, web and mobile platforms. MMP FileConnect allows you to create a living repository of your documents, calenders, spreadsheets, images, portable document files (PDFs) and more.
As a cloud-based filing cabinet and as a project management and communication tool, MMP FileConnect lets you and your team manage administrative and critical data tasks securely from wherever you are.
I am thrilled to be joining the Manage My Practice team during this exciting new time, and beyond heading up the new MMP Tools service, I'll be expanding my presence on the blog with a special focus on making sense of the latest technology news and products with a constant focus on one question: "How can this help Medical Practice Managers?" I hope you will leave your comments on this post or write to me here with topics you'd like to see me write about on MMP.
I look forward to providing the answers you've come to rely on finding on Manage My Practice.
-Abraham Whaley, COO, Manage My Practice, LLC.