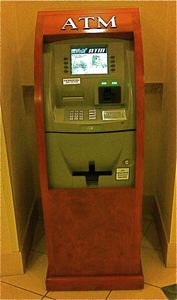 How does a medical practice meet the patients' healthcare needs while operating a highly-regulated business on less income? Start by examining one of the most expensive processes in the practice – billing. Billing requires skilled employees, sophisticated technology, and constant vigilance from everyone in the office.  Let's explore processes that can reduce your billing expense as well as increase your collection percentage.
Clear Financial Policy
If you don't have a written financial policy, how do patients know when and how to pay? Your practice should have a very understandable (8th grade level or less) financial policy that explains what your practice will do and what the financial responsibilities of the patient are. If you want a copy of the format I like to use, email me at marypat@managemypractice.com and I'll send it to you. Use the same financial policy to train your entire staff on your policies. If any employee does not support your policies, that employee should not work for you.
How you save money: Everyone is on the same page, so there is no way a patient can game the system by claiming a staff member or physician told them no payment was needed. By the time the patient receives a service, they should have heard verbally about the policy 3 times (appointment, appointment reminder, check-in) and should have received at least one written copy of the policy, which they've signed.