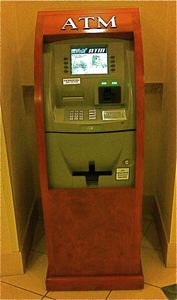 How does a medical practice meet the patients' healthcare needs while operating a highly-regulated business on less income? Start by examining one of the most expensive processes in the practice – billing. Billing requires skilled employees, sophisticated technology, and constant vigilance from everyone in the office.  Let's explore processes that can reduce your billing expense as well as increase your collection percentage.
Clear Financial Policy
If you don't have a written financial policy, how do patients know when and how to pay? Your practice should have a very understandable (8th grade level or less) financial policy that explains what your practice will do and what the financial responsibilities of the patient are. If you want a copy of the format I like to use, email me at marypat@managemypractice.com and I'll send it to you. Use the same financial policy to train your entire staff on your policies. If any employee does not support your policies, that employee should not work for you.
How you save money: Everyone is on the same page, so there is no way a patient can game the system by claiming a staff member or physician told them no payment was needed. By the time the patient receives a service, they should have heard verbally about the policy 3 times (appointment, appointment reminder, check-in) and should have received at least one written copy of the policy, which they've signed.
Formal Financial Assistance Program
You need a Financial Assistance Program if your practice discounts patients in financial need. You can discount your fees to any patient without insurance who is paying cash at the time of service. You have the money in hand and you will not be spending anything to bill the insurance company or the patient. Most patients without insurance are very pleased to pay cash at time of service at a discounted rate. Patients without insurance who are unable to pay cash at time of service should be offered an application for financial assistance. Practices can set up discounting based on multiples of the federal poverty level – many use 2 or 3 times the published level. It can be as simple as a percentage off the retail rate, or it can be a sliding scale. Whatever you choose, needy patients are typically quite happy to produce information that qualifies them for medical care at a discount. My experience has been that patients who defer completing financial assistance applications don't really need the program.
How you save money: If you take the time to put a Financial Assistance Program in place, you will write-off the discounted amounts on the front end and do away with sending numerous statements and sending the patient to collections. Write it off to charity care, and if need be, place a limit on how much charity care the practice can support.
Check Eligibility
Check every patient at every appointment to make sure (as sure as you can be) that they have the insurance you think they do. Most practice management (PM) systems have eligibility built in or available as an add-on service. If your system can't check eligibility, there are standalone systems that can extract appointment information from your software, or you can check the patient eligibility individually.
How you save money: The time it takes to file the wrong insurance for a patient, have it reject, obtain the correct information and refile the claim will eat a hole in any profit attached to the service.
Require Payment at Time of Service
Your co-pay collections should be 100% every single day. I can think of very few reasons why you should see a patient who has not paid their co-pay. At every step of the way, patients should be told their co-pay will be collected before they receive the service. If the patient checks in without a co-pay, staff should offer the patient the choice of leaving to get their co-pay (where is the closest ATM?) or reschedule the appointment. Yes, there are a few times when the patient should be seen despite not having their co-pay, but they are much rarer than you might think.
How you save money: Removes billing for co-pays, and collection efforts for small amounts of money.
Collect Deductibles
Many practices are afraid to collect deductibles. Or they don't want to over-collect them and have to refund the patient. Or they don't know how to find out what the patient's deductible is. But as deductibles get larger, practices are leaving more and more money on the table. The best solution is to ascertain the deductible information during the eligibility process and collect the appropriate amount at check-out. Using a credit card, you can refund (with most web-based credit card systems) the patient if needed via their credit card – no need to write a refund check.
How you save money: As soon as a patient walks out the door without paying, the value of that money has decreased, and the possibility that you will collect 100% of what is due starts to drain away.
Don't Accept Checks
Very few people do not have credit or debit cards. Take all kinds of credit cards, but don't take checks. They are time-consuming to handle, they have to be scanned or deposited and they bounce! A bounced check charge usually only covers the bank charge and so the time your staff spends collecting on a bad check is eating away at any profit. If a patient truly does not have a credit/debit card, ask them to bring cash or a money order.
How you save money: Reduce staff time, risk of bounced checks and bank transaction charges. No charges for check vetting services.
Don't Send Statements
You knew I was leading up to this, didn't you? I don't think statements, unless they are email statements for reference, are cost-effective tools. Take credit/debit cards, and then adjust the amount due up or down when the insurance company pays. If the patient needs a payment plan for a larger, unexpected service, make it an electronic payment plan that drafts automatically without staff intervention.
How you save money: No statements, no postage, no mail to process, no overdue payments, no self-assigned payments plans, reduced staff management.
Outsource Billing
Most Practice Administrators have very strong opinions on whether billing should be outsourced or not. About 50% believe it should and 50% believe it should not. What do I think? I think every practice is unique and the answer for each practice will be different. If you have the technology and the staff and are hitting your benchmarks month after month, then you have the resources to handle it in-house. If you have trouble finding or keeping quality staff, your physicians don't want to invest in the technology, or you need the square footage for revenue-producing activities, you might want to consider hiring remote staff to work out of their homes, or you might want to consider outsourcing.
The good news is that outsourcing billing has never been easier or more feasible. There is a buffet of choices for every size and specialty, from small local companies to large national, even international companies. Some software companies offer free EMR software when you use their billing services, which could be a boon for smaller practices shooting for the Medicare or Medicaid Incentive Program dollars.
How you save money: Your billing will be done within guaranteed time frames regardless of staffing, weather or internet outages. You reduce payroll, benefits and office space. You pay only on what is collected.
Related Posts:
Collection Basics – Part 1: Know Your Payers