Doug Palmer is a practice management, billing and coding and revenue cycle consultant with over 17 years of experience in the industry. He was nice enough to answer some questions for our readers about his experiences and where he sees coding going in the future.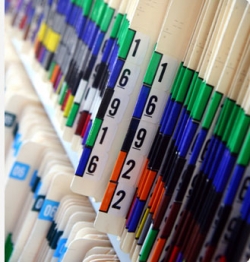 MMP: How did you get started in coding?
Doug:  I started in the industry as a medical biller with a billing company in NY City. In a rather short period of time, I became familiar with the coding systems (COT, ICD-9, and HCPCS) and began to want to know more. I also wanted to know more about the overall Revenue Cycle Process. That starting point in billing led me to coding for several reasons. Aside from personal and professional development, I realized that I would be more marketable with that skill set. I was right. As I learned more and more about coding…more and more opportunities seemed to come my way.

MMP: What type of coding education and certification do you have?
Doug: I have gotten most of my education in coding "on the job". I have attended many seminars, CEU courses, internal education opportunities with employers, etc., however, I have never matriculated into any formal or long term courses of study in coding other than a BS in Health Administration which did not specifically focus on coding. At the same time, with my CCS-P Certification through AHIMA, I have taught coding and related courses both in a formal classroom environment in several adult education schools as well as providing on site education as well as web based instruction to other coders as well as medical providers across the country.

MMP: What was your first coding consultant position and how did it come about?