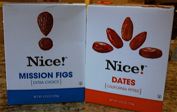 The healthcare website that had its humble beginnings as a digital brochure has morphed into one of the most important resources a practice has. Your website must be able to:
attract and capture new patients,
retain and engage existing patients,
provide a platform for information and education,
gather consumer feedback,
be a two-way communication tool, and
distinguish your practice as an authority.
Here's how to manage this very important resource, choose the right professionals to be your practice's partners in success, and spend your financial resources wisely.
Let's define the professionals.
Web Designer: A web designer focuses on the look and feel of a website and leverages good aesthetic sense to make a website enticing and visually pleasing.
Web Developer: A web developer is focused on the way your website works. Web developers have strong programming skills and are responsible for maintaining your website and ensuring it functions well. This person may also be called a Webmaster or Site Administrator.
Web Host: Web Hosting providers give you storage in their data centers for web pages, files and databases that make your website an interactive experience for your patients, employees and stakeholders. Your web host is responsible for keeping your site secure and available 24/7.
Website Software
You can have a web professional custom code a website for you from scratch, but that is not necessary, efficient, cost-effective or smart. We've been advocates of using blog software for websites for years for two reasons. One, the cost of using a blogging platform as software for your website is free. Two, you have control of the site and can make simple changes and post content with ease yourself. The most popular blog software, and the software we use at Manage My Practice is WordPress. With blogging software, even beginners (the manager or a staff member) can learn the basic process of tweaking information and adding information, keeping the practice website current.
Website Design
Do you need a website designer? Absolutely not!
Should you use a website designer? Absolutely!