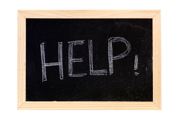 I've had lots of questions about financial policies since I did a webinar on patient collections last year.  Here's a short course on developing a new financial policy for your practice.  The topic is addressed more comprehensively in my book.
I dislike financial policies that are long and wordy.  I prefer a simple format that everyone can understand and use.
The format I recommend is one with three columns titled:
Your Plan
What You Do
What We Do
Here's an example of how the three columns would read:
Your Plan
Medicare
What You Do
Pay your deductible ($155 for 2010) and co-insurance (20% of the allowable.)
What We Do
We will file Medicare for you.
I use the front of the financial policy to list all the variations of plans that the practice accepts.  For instance, the Medicares might include:
Medicare
Medicare/Medicaid
Medicare/supplemental policy
Medicare Advantage Plan (HMO/PPO)
Medicare Advantage Plan (PFFS)
Medicare secondary (MSP)
Railroad Medicare
Lump together any like plans that you will treat the same.  Then decide what you will expect from the patient at time of service or after, and what the practice commits to doing. Don't forget to address patients being seen out-of-network and self-pay patients.
I use the back of the policy to cover everything that you would like the patient to sign off on. This could include:
Receipt of Notice of Privacy Policies
Receipt of Advance Directives/Living Will info
Agreement to Financial Policy
Assignment of Benefits to Practice
Guarantee of Payment
When you put a new policy in place, you have a number of options to educate patients. Here are some:
Put the policy on your website.
Send a copy of the policy to all new patients.
Discuss the policy when you call patients to remind them of their appointment.
Discuss the new policy at check-in and/or check-out and let patients know it will be in effect at their next visit.
Circle the patient's plan on the front, have the patient sign the financial policy on the back, and give them a copy to take with them.
How you decide to educate the patients will depend on how much time you have between making the appointment and seeing the patient and the type of practice you have – primary care versus sub-specialty.
Also, don't forget to educate your staff.  If they have not had to discuss money before, they will need some coaching and some practice.
If you'd like a free copy of my sample financial policy, shoot me an email at marypatwhaley@gmail.com.