Guest Lab Consultant Libby Knollmeyer: The Pros and Cons of Moving from a Waived Medical Lab to a Non-Waived (Certificate of Compliance) Lab
Many physicians have some type of lab testing capability in their practices, with most practice labs classified as Waived Labs, which means having a Certificate of Waiver.  This Certificate enables a practice to perform simple tests including tests such as urine dipsticks, rapid Strep A for sore throats, Mono Tests, pregnancy slide tests on urine, and Rapid Flu tests.
There is little effort required to become or maintain a Waived Lab
There are no personnel qualification requirements, and the only regulation is to "follow the manufacturer's instructions" on the test packages. In order to obtain a Certificate of Waiver, an application form (the CMS116 form) must be completed and submitted to CLIA at the state CLIA office.  The CLIA office will issue a CLIA identification number and the practice will receive a bill for the Certificate of Waiver for $150.  Life is wonderfully simple at a Certificate of Waiver level.
There are also Point of Care (POC) instruments that are classified as Waived instruments and can be used by a lab with a Certificate of Waiver.  Glucose is one analyte that can be measured using a POC instrument.  There is a POC instrument that has cartridges available enabling the measurement of a Basic Metabolic Panel chemistry profile (8 general chemistry tests) at a Waived level.  Urine dipsticks can be tested and read electronically by strip readers which print out detailed reports at the Waived Lab level.  A Waived Lab can easily increase its sophistication and range of tests without ever moving from Waived Lab status to Non-Waived Lab status.
Unfortunately, as of today there is no hematology analyzer available to test a Complete Blood Count (CBC) that is classified as a Waived analyzer.  So if measuring the parameters in a CBC is something that is needed or desired in a physician's practice, a change in the classification status of the laboratory will be required.  The lab will have to obtain a Certificate of Compliance in place of the Certificate of Waiver in order to perform CBC testing or any other non-waived test. There are also personnel requirements which will have to be met and regulations which will have to be followed in addition to the "follow the manufacturer's recommendations" rule.   In reality, however, it isn't as cumbersome or burdensome a process as it sounds, and the rewards can be great – both from a diagnostic and a financial viewpoint.   So let's examine the process required to move from a Certificate of Waiver to a Certificate of Compliance, and both the benefits and disadvantages of life in the Certificate of Compliance world.
What is the process to acquire a Certificate of Compliance?
Select someone who is qualified to be Laboratory Director to oversee the lab.
Complete the CMS116 application form (available online from CMS).

This will require an evaluation of the number of waived tests performed in the previous 12 month period, and an estimate of the number of non-waived tests expected to be performed in the next 12-month period.
The non-waived test total will be used to calculate the fees for the lab, and the fee increases as test volumes increase.
Submit the application, signed by the lab director, along with proof of the lab director's qualifications to direct a non-waived lab to the CLIA office in the state in which the practice resides.
It generally takes about 30 days to obtain the upgraded certificate, but can take longer depending on the state.
Once the Certificate of Compliance is issued, the lab is permitted to test and bill for patient results.  CLIA will wait for 3 – 6 months before performing an inspection because they want data to have been generated prior to their arrival so they have something to review.
What new regulations now apply to the lab that didn't apply before?
The lab must have personnel who meet the requirements defined by CLIA.
For a moderately complex laboratory, the lab personnel must include a Lab Director, a Clinical Consultant, a Technical Consultant, and testing personnel with at least a high school diploma.
Personnel may wear more than one hat, so it is possible for the Lab Director to also be the Technical Consultant, the Clinical Consultant, and the testing personnel.
There are numerous ways in which one can qualify to be a lab director, but in a physician practice the most common is for a physician to either have 2 years of experience in directing a non-waived laboratory or take a course designed to provide the 20 hours of CEU needed to qualify as lab director.
The lab director cannot qualify to be the Technical Consultant until he/she has directed a lab for a minimum of one year, or has the requisite formal laboratory training required to meet the standards of the position.  This position can be contracted out for a year while the lab director gains the necessary experience in order to qualify for the position himself/herself.
The lab must have a written procedure manual and a written plan for monitoring and documenting quality assessment.
The lab must participate in proficiency testing for all non-waived testing, with a cost to subscribe to proficiency testing (generally under $500/year for a lab performing only CBCs).
The lab must perform a minimum of 2 levels of quality control (QC) every day of patient testing and the results of these tests must be acceptable before patients can be tested and/or reported.
The lab must perform and document the manufacturer's required maintenance on all equipment used for non-waived testing, including monitoring room temperature and humidity and all refrigerator and freezer temperatures.
All required activities must be documented and this documentation must be saved for 2 years.
The lab must undergo an inspection every 2 years by either CLIA or one of the accrediting agencies approved by CLIA (e.g. COLA).

The cost of this inspection is the Compliance Fee and is determined by the number of non-waived tests performed in a 12-month period.
During this inspection all saved documentation (including personnel records) will be reviewed by the inspector, who will look to ensure the lab director has reviewed and documented review of all records.
If a lab fails to do the required tasks and document their performance, the lab can lose its permission to continue testing.
What are the benefits of moving up to Certificate of Compliance?
The number of tests which can be performed in the practice grows dramatically when the lab moves from a Certificate of Waiver to a Certificate of Compliance.
Physicians are now at liberty to set up any test that complies with their level of complexity or below.
Results can be available in real time and can be used to help diagnose and treat patients while they are onsite.
Specimen integrity is usually improved when testing is done in-house rather than having to send the specimen outside to a reference lab.
Reimbursement for testing adds revenue to the practice.  CBCs reimburse at a significantly higher rate than what it costs to perform them.
Patient satisfaction is almost universally improved when a physician sets up a lab in his practice and the patient can have lab tests done on the premises instead of having to go elsewhere to have the testing done.
What are the negatives associated with upgrading from Waived to Non-Waived status?
The regulatory burden is higher than with a Waived lab, for which there are no regulations other than to "follow the manufacturer's instructions."
The personnel requirements are more stringent than with Waived labs, and the responsibilities for the CLIA-defined personnel positions are greater also.
The penalties for failure to follow compliance regulations can be severe.
It costs more money to be a non-waived lab but generally brings in greater revenue to offset the increased cost.
To summarize, there are a lot more regulations governing non-waived labs than waived labs, but there are also a lot more tests that can be run in a non-waived lab, and additional revenue that can be gained doing non-waived testing.  When results can be obtained in a real time setting, both patient care and patient satisfaction are improved.  Although it seems like there are a lot more hoops to have to jump through to get to a non-waived level, in reality it isn't a difficult process and the rewards can be great.  It is certainly worth the time and effort to evaluate the needs of the practice and the test volumes to determine if it is feasible to move up to a Certificate of Compliance laboratory.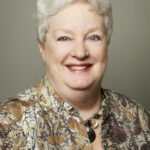 Consultant Elizabeth "Libby" Knollmeyer, B.S., MT (ASCP) has over 40 years experience in the laboratory industry and has set up many laboratories! She specializes in financial, operational management and compliance issues for both hospital and physician office laboratories. Libby has a wide variety of experience with her areas of special expertise including financial review and management, Quality Management protocols, Outreach development, compliance and regulatory assistance, lab design and up fitting, lab remodeling, and market research for IVD manufacturers. She works independently and with large consulting groups to provide interim management for hospitals, and serves as adviser to lab equipment and supply distributors. She consults (and enjoys traveling) throughout the US and internationally. She can be reached at (336) 288-5823 or at eknollmeyer@triad.rr.com.