Top Takeaways of MGMA 2008 – FierceLive Webinar With Yours Truly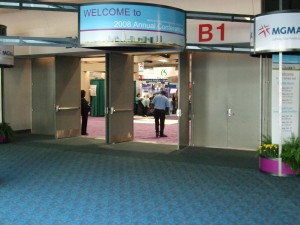 I just participated in my first webinar and really enjoyed discussing the 2008 MGMA Annual Conference with colleague Marshall Maglothin and FierceHealthcare.com Editor-in-Chief Anne Zieger.  Click here to register with FierceHealthcare and launch the webinar.  My part starts at about 16 minutes.
Let me know what you thought about the conference.