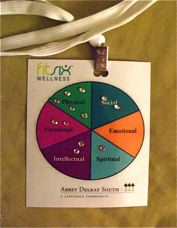 A Continuing Care Retirement Community (CCRC) offers a span of care in a single setting beginning with independent living and as needed, assistance-in-living and skilled nursing care.
The goal of these communities is to allow residents to age in place.
Support for independent living and quality of life for every stage of life is evident in the flexibility and choices residents in these communities have.  Residents do not have to move elsewhere to obtain the care they need regardless of how long they live in the community.
CCRCs require a sizeable entry fee plus monthly maintenance fees in exchange for a home or apartment, food and care. This model requires a long-term, upfront financial commitment that, in turn, guarantees housing, services and nursing care all in one location through the end of life.
A special type of CCRC is a LifeCare community.
LifeCare communities must provide:
Health care coverage for life in a skilled nursing center at little to no increase in the housing monthly service fee.
A guarantee that if the resident's resources are exhausted they do not lose their residence or their benefits.
The retirement community has to have a skilled nursing facility within the community itself.
I had the opportunity to visit a LifeCare CCRC this week.
I was visiting my dad and stepmom, who live at Abbey Delray South (ADS) in Delray Beach, Florida owned by not-for-profit Lifespace Communities, Inc. headquartered in Des Moines, Iowa. Every time I visit I am more impressed with the community and the life my parents are leading.
My parents have a garden home at the LifeCare CCRC where they've lived for 8 years. They know almost everyone in the 400-resident, 222-staff, 35-acre ADS community. They take advantage of most of the community amenities including:
Heated pool and jacuzzi, horseshoes, driving net and putting course, croquet, shuffleboard
Weekly group exercise classes as well as personalized exercise groups for specific needs
Dakim BrainFitness computer exercises designed to improve functional independence
On-campus worship and transportation to local churches and synagogues
Poker, billiards, Wii bowling, chorus, bridge, computer classes, lectures, movies
Discussion groups, book clubs, entertainment nights, wine and cheese events and monthly parties
Transportation to stores and medical appointments, on-site rehab and physical therapy services
At this community, one meal a day is included.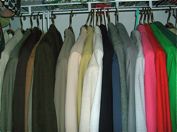 Residents sit on an advisory committee to give the dining room managers and chef feedback on their likes and dislikes. Dinner in the dining room requires a jacket (my dad has quite a selection), but not a tie for the men. After the meal, residents pick up soup, cookies and fruit to have in their own kitchens for their other meals. A cleaner comes once a week, laundry service is available for sheets and towels, and household repairs and maintenance are included in the monthly fee.
The week we visited ADS was in the midst of their annual promotion of the  FITSIXTM wellness program. Each resident receives a lanyard (see top picture) with a pie chart showing the six dimensions of wellness "" physical, social, intellectual, emotional, spiritual and vocational – and spends the week earning "jewels" for participation in many special events and programs. At the end of the week, the residents meet to hear how they've done and prizes are awarded.