If you could improve your patient collections from $600 a week to $6000 a week, would you do it? Of course you would! These numbers are from a Manage My Practice client who is collecting between $2500 – $3000 per day in a solo primary care physician practice with the Credit Card on File program.
Establishing a Credit Card on File program in your practice will significantly increase your practice's cash flow, significantly decrease your accounts receivable, and reduce your patient collection expense immediately!
Register now for just $59.95 and learn why it works and how it works, and get all the templates and forms you need to start the program in your office. Most practices can implement a Credit Card on File program in as little as 5 or 6 weeks.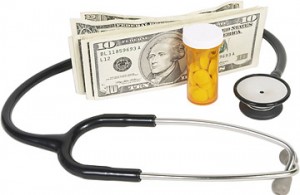 Please join us on Tuesday April 2nd, 2013 at 1 p.m. EST for a 60-minute session that will prepare you to plan, prepare, negotiate, and execute your Credit Card on File Program. Your patients and your staff will be happier – and so will you!
Register here for Tuesday's Webinar.
Also, special thanks to Brandon Betancourt of Pediatric Inc for his very kind words about our webinar. Check out his blog!