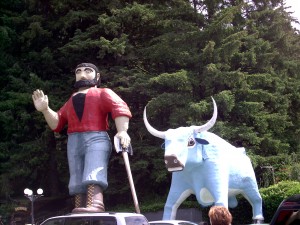 BNET just posted a great video on Google Search tips.  I use Google Search a lot, but had no idea how much faster I could search by using some of these ways to customize a search.  You can watch the 7 minute video here, or I've collected some of tips below.
To match exact words, put the phrase inside of double quotes.  You can also put dashes between each word in a phrase and it will search for the exact words.  (Examples: ""physician compensation models"" or physician-compensation-models)
To search for a topic or phrase, but exclude something, use a minus sign before the exclusion.  (Example: physician practice -hospital)
To tell the search engine not to correct your spelling, put a plus sign in front of your search.  (Example: +HIPPA)
Type information straight into the browser, for instance: flight numbers, package tracking numbers, vehicle identification numbers (VINs), area codes, UPC codes, and patent numbers!
To get a definition enter "define: and the word".  (Example: define:physiatry)
Fill in the blank.  Enter a sentence and use the * symbol for the information wanted.  (Example: There are * family practice physicians in the United States.)
Use the search box as a calculator. (Try it!)
Use the search box to make a currency conversion.
Type in a movie and your zip code to see where the movie is playing and what times it is playing.
And for those readers who want to take Google to the next step, here's the way to customize your Google: How to search Google Wiki