Mary Pat: For the past 7 months, I've had the great pleasure of working as Interim Director of Coding for Marta de la Torre at Steward Medical Group, a mega group of 700 physicians and mid-level providers associated with 12 hospitals in Eastern Massachusetts.  I greatly appreciate her willingness to share her fascinating story about working Abu Dhabi for two years as a Revenue Cycle Director.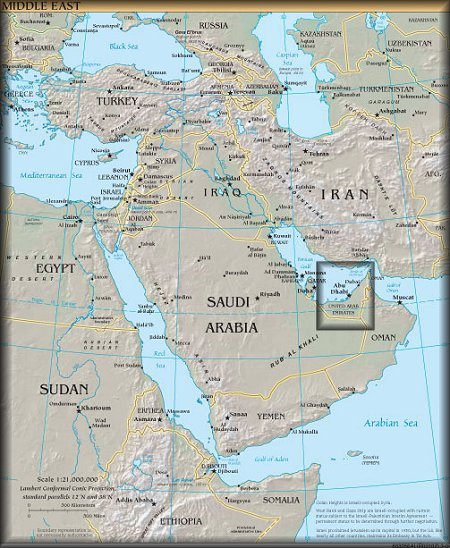 NOTE: The United Arab Emirates, sometimes simply called the Emirates or the UAE, is an Arab country in the southeast of the Arabian Peninsula on the Persian Gulf, bordering Oman to the east and Saudi Arabia to the south, as well as sharing sea borders with Qatar and Iran. The UAE is a federation of seven emirates (equivalent to principalities), each governed by a hereditary emir, with a single national president. The constituent emirates are Abu Dhabi, Ajman, Dubai, Fujairah, Ras al-Khaimah, Sharjah, and Umm al-Quwain. The capital is Abu Dhabi, which is also the state's center of political, industrial, and cultural activities. Of note, the native Emiratis are outnumbered in their own country at a ratio of 11 to 1. Emiratis now make up only 9% of the population and expatriates make up the remaining 91%.
Mary Pat: How did you learn of the position in Abu Dhabi?
Marta: I got a cold call from a recruiter. It came at a point in my life when I had reached the top of my career with the hospital I had been with for 13 years. I did some research and found out that for an Arab country, Abu Dhabi was a much more westernized country than Saudi Arabia, Qatar or Bahrain. What excited me most about working in Abu Dhabi was the chance to get in on the ground floor of building a 3rd-party payer system. Having lived through the dysfunction of the American healthcare system, I felt I could bring that experience to Abu Dhabi and help them avoid a lot of the pitfalls the American system has experienced.
Mary Pat: What was the recruitment/hiring process?