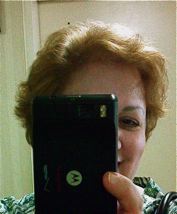 Recently, my friend Bob approached me with an idea. He has decided that he wants to become a medical coder. When he first told me he was interested in exploring coding as a career, I didn't really think he knew what he was talking about. As Bob itemized the reasons for his interest however, I became more and more convinced it could work.
Bob told me he's looking for:
Something challenging that will stretch his brain.
Something he could potentially do from a home office.
Something in demand in the market.
Something he could train for in a year or less.
Something for which the training expense was affordable for him ($2000 or less.)
Knowing this gentleman fairly well, I think the characteristics he has that will potentially make him a good candidate to train for a coding career are:
Enjoys reading.
Has the ability to focus on details.
Has the ability to retain details.
Has good communication skills for interacting with physicians, patients & insurance companies.
Has good computer skills.
Has an interest in healthcare.
Bob had thought it through pretty well so I agreed to research programs and help him choose one. We narrowed the field down to certificate/diploma programs as he is unwilling to spend the time and money to obtain an associates degree at this point in his life – he is an older adult learner.
I found many training programs out there – so many in fact that I think choosing one can be a time-consuming and potentially difficult task for anyone.