Posts Tagged QDC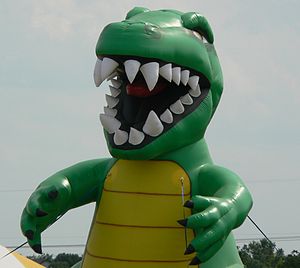 Today's CMS Open Door Forum was a good one. The slides (pdf here), although reviewed quickly during the call, are a comprehensive resource for anyone needing in-depth information on qualifying for incentives through PQRI. The information is complex, but anyone can start the process tomorrow and successfully get their check (next year.)
PQRI has been renamed PQRS.
These are the key points of the information presented:
You can tell if you are eligible for the incentive program by checking the main PQRS site here. Scroll down to Downloads and click on "List of Eligible Professionals."
There is no registration required to report quality data.
PQRS should not be confused with incentives offered for ePrescribing or meaningful use of a certified Electronic Health Record – these are three distinct systems.
There are new Physician Quality Reporting Measure Specifications every year – use the correct year.
Reporting can be done as individual eligible providers or as groups, however groups needed to be self-nominated by January 31, 2011, so that door is closed for this year.
Eligible providers can choose to report for 12 months: January 1""December 31, 2011 or for 6 months: July 1-December 31, 2011 (claims and registry-based reporting only.)
There are two reporting methods for submission of measures groups that involve a patient sample selection: 30-patient sample method and 50% patient sample method. An "intent G-code" must be submitted for either method to initiate intent to report measures groups via claims. If a patient selected for inclusion in the 30-patient sample did not receive all the quality actions and that patient returns at a subsequent encounter, QDC(s) may be added (where applicable) to the subsequent claim to indicate that the quality action was performed during the reporting period.
Physician Quality Reporting analysis will consider all QDCs submitted across multiple claims for patients included in the 30-patient samples.
Eligible professionals who have contracted with Medicare Advantage (MA) health plans should not include their MA patients in claims-based reporting of measures groups using the 30 unique patient sample method. Only Medicare Part B FFS patients (primary and secondary coverage including Railroad Medicare) should be included in claims-based reporting of measures groups.
Choose which group measures OR individual measures (3 minimum) you want to report on based on your method of reporting. Review your choices here.
If you plan to report using a registry or EHR, make sure the systems are qualified by checking here.

Here is the schedule for PQRS incentives and "payment adjustments" (financial dings.)
Incentives (based on the eligible professional's or group's estimated total Medicare Part B PFS allowed charges)

2007 ""1.5% subject to a cap
2008 ""1.5%
2009, 2010  ""2.0%
2011 ""1%
2012, 2013, 2014 ""0.5%

Payment Adjustments (you lose money)

2015 ""98.5%
2016 and subsequent years ""98.0%
What follows are the Questions and Answers from the listeners.
Q: Do PQRS measures need to be reported once per encounter or once per episode?
A: It depends on the measure. Check the list to see what each measure requires.
Q: Is there a code to submit if we cannot qualify due to low numbers of Medicare patients?
A: No, CMS will calculate this and will know you cannot qualify and you will be exempt from the payment adjustment.
Q: Can both admitting physicians and consulting physicians submit the same quality codes?
A: Yes, all eligible providers working with a patient can report the same code if appropriate.
Q: How do we know if we qualified for the eRx incentive for 2010?
A: Payments will come early fall and feedback reports will be available that break down each provider's incentive.
Q: For the eRx incentive, is it 10 eRxs before June 30, 2011 and 25 before January 31, 2011 for each PROVIDER or each PRACTICE?
A: Each provider.
Q: What is the difference between the numerator and the denominator in PQRS?

A: The numerator is the clinical quality action (for instance, putting a patient on a beta blocker) and the denominator is the group of patients for whom the quality action applies (which patients with appropriate diagnoses are eligible for beta blocker therapy.)
Q: Do all the preventive measures in this group have to be utilized?
A: Not all measures will apply to all patients, for instance mammograms for females only.
Q: Is there a code to be placed on the claim that says a measure is not applicable for this patient?
A: No.
Q: How do you know if a measure code on a claim has been accepted?
A: You will receive a rejection code on your EOB that indicates the code was submitted for information purposes only. Remittance Advice (RA) with denial code N365 is your indication that Physician Quality Reporting codes were passed into the National Claims History (NCH) file for use in calculating incentive eligibility.
Q: How can a new provider get started with quality reporting?
A: Any provider can start any time by reporting through claims, a registry or an EHR.
Q: Should providers bill for PQRI under their individual number or under their group number?
A: Under their individual number.
Q: Can a physician delegate the eRx process to a staff member, just as they might have a nurse write a prescription for them?

A: Yes.
Q: Can you clarify the three incentive programs and which a practice can participate in at the same time?
A: The Physician Quality Reporting System, eRx Incentive Program, and EHR Incentive Program are three distinctly separate CMS programs.
The Physician Quality Reporting System incentive can be received regardless of an eligible professional's participation in the other programs.
There are three ways to participate in the EHR Incentive Program: through Medicare, Medicare Advantage, or Medicaid.
If participating in the EHR Incentive Program through the Medicaid option, eligible professionals are able to also receive the eRx incentive.
If participating in the Medicare or Medicare Advantage options for the EHR Incentive Program, eligible professionals can still report the eRx measure but are only eligible to receive one incentive payment. Eligible professionals successfully participating in both programs will receive the EHR incentive.
Eligible professionals should continue to report the eRx measure in 2011 even if their practice is also participating in the Medicare or Medicare Advantage EHR Incentive Program because claims data for the first six months of 2011 will be analyzed to determine if a 2012 eRx Payment Adjustment will apply to the eligible professional.
If an eligible professional successfully generates and reports electronically prescribing 25 times (at least 10 of which are in the first 6 months of 2011 and submitted via claims to CMS) for eRx measure denominator eligible services, (s)he would also be exempt from the 2013 eRx payment adjustment.
The transcript and a recording of today's call will be posted on the CMS website within a few weeks.
Image via Wikipedia
What is a NPI again?
The National Provider Identifier (NPI) is a Health Insurance Portability and Accountability Act (HIPAA) Administrative Simplification Standard. The NPI is a unique identification number for covered health care providers. Covered health care providers and all health plans and health care clearinghouses must use the NPIs in the administrative and financial transactions adopted under HIPAA. The NPI is a 10-position, intelligence-free numeric identifier (10-digit number). This means that the numbers do not carry other information about healthcare providers, such as the state in which they live or their medical specialty. The NPI must be used in lieu of legacy provider identifiers in the HIPAA standards transactions.
As outlined in the Federal Regulation, The Health Insurance Portability and Accountability Act of 1996 (HIPAA), covered providers must also share their NPI with other providers, health plans, clearinghouses, and any entity that may need it for billing purposes.
When should you get a new NPI?
The National Provider Identifier (NPI) is meant to be a lasting identifier, and is expected to remain unchanged even if a health care provider changes his or her name, address, provider taxonomy, or other information that was furnished as part of the original NPI application process. There are some situations, however, in which an NPI may change such as when health care provider organizations determine they may need a new NPI due to, for example, certain changes of ownership, the conditions of a purchase, or a new owner's subpart strategies. There also may be situations where a new NPI is necessary because the current NPI was used for fraudulent purposes.
A health care provider (or the trustee/legal representative of a health care provider) should deactivate its NPI in certain situations, such as retirement or death of an individual, disbandment of an organization, or fraudulent use of the NPI. To deactivate an NPI, a health care provider (or the trustee/legal representative of a health care provider) must complete a CMS-10114 and mail it to the NPI Enumerator.
Does the NPI replace the tax ID number?
The billing provider's tax ID number and NPI are always required on claims. Any other providers identified on the claim, such as rendering provider or service facility, must be identified with their NPI only. Their tax ID number should not be included.
For eligibility, claim status inquiry, referral and precertification, only the NPI (no tax ID number) is used.
How does a rendering physician report their National Provider Identifier (NPI) on a claim that includes Physician Quality Reporting Initiative (PQRI) or Electronic Prescribing Incentive Program (eRx) quality-data codes (QDCs)? What if he/she is part of a group and the group NPI is used on the claim?
Your individual National Provider Identifier (NPI) must be included on the claim line items for the quality-data codes (QDCs) you submit as well as the line items for the services to which the QDC is applicable. The PQRI/eRx QDC must be included on the same claim that is submitted for payment at the time the claim is initially submitted in order to be included in PQRI analysis.
If a group NPI is used at the claim level, the individual rendering physician's NPI must be placed on each line item, including all allowed-charge and quality-data line items. See the PQRI Implementation Guide for a sample CMS-1500 claim. This is available as a download from the Measures/Codes section of the CMS PQRI website. For eRx, see the Claims-Based Reporting Principles for eRx, available on the CMS eRx website.
If a health care provider with a National Provider Identifier (NPI) moves to a new location, must the health care provider notify the National Plan and Provider Enumeration System (NPPES) of its new address?
Yes.  A covered health care provider must notify the NPPES of the address change within 30 days of the effective date of the change. We encourage health care providers who have been assigned NPIs, but who are not covered entities, to do the same. A health care provider may submit the change to NPPES via the web or by paper. If paper is preferred, the health care provider may download the NPI Application/Update Form (CMS-10114) from the Centers for Medicare & Medicaid Services' forms page or may call the NPI Enumerator (1-800-465-3203) and request a form.
What happens when you join a group?
In Section 4B of the CMS-855I, the NPI of the Group should be entered if it has been issued to the Group. If you are joining a group, the group is responsible for providing you with their current Provider Identification Number (PIN) and the NPI, if they have been issued.
If you are a solo physician with an incorporated practice, how many NPIs should you have?
An individual is eligible for only one NPI. In the above example, there are two health care providers: the physician and the corporation. The physician would obtain an NPI (Entity Type Code 1, Individual). The corporation would obtain an NPI (Entity Type Code 2, Organization). Generally, the corporation's NPI would represent the Billing and Pay-to Providers and the physician's NPI would represent the Rendering, Referring/Ordering, Attending, Operating and/or Other Providers. These physicians should ensure that their enrollment records with the health plans to whom they will be sending claims are up to date, that those health plans are aware of the assigned NPIs, and that the NPIs are used in a way that is compatible with their enrollment.
I do not submit healthcare claims to Medicare; do I need a National Provider Identifier (NPI)?
Yes. NPIs are required by the NPI Final Rule to be used to identify health care providers in HIPAA standard transactions (including claims) that are conducted with any health plan, not just with Medicare. So even if you do not submit claims to Medicare, but submit HIPAA standard claims transactions to some other health plan, you are required to use an NPI in those transactions, and should be doing so as of May 23, 2007. Additionally, many health plans are requiring that providers use NPIs on paper claims. Providers should check with any health plan with whom they conduct business to determine their policy on the use of the NPI for paper claims.
*Questions and Answers excerpted from the CMS website.
Where can you look up NPIs?
https://nppes.cms.hhs.gov/NPPES/NPIRegistryHome.do
http://nynpi.com/
http://www.npinumberlookup.org/
http://www.npinumberlookup.org
http://www.npivalidator.com/
http://npidb.org/
http://www.hmedata.com/npi.asp