Tales of a Coder Part I: Choosing an Online Medical Coding Training Program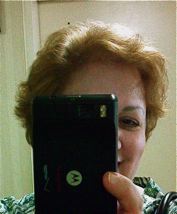 Recently, my friend Bob approached me with an idea. He has decided that he wants to become a medical coder. When he first told me he was interested in exploring coding as a career, I didn't really think he knew what he was talking about. As Bob itemized the reasons for his interest however, I became more and more convinced it could work.
Bob told me he's looking for:
Something challenging that will stretch his brain.
Something he could potentially do from a home office.
Something in demand in the market.
Something he could train for in a year or less.
Something for which the training expense was affordable for him ($2000 or less.)
Knowing this gentleman fairly well, I think the characteristics he has that will potentially make him a good candidate to train for a coding career are:
Enjoys reading.
Has the ability to focus on details.
Has the ability to retain details.
Has good communication skills for interacting with physicians, patients & insurance companies.
Has good computer skills.
Has an interest in healthcare.
Bob had thought it through pretty well so I agreed to research programs and help him choose one. We narrowed the field down to certificate/diploma programs as he is unwilling to spend the time and money to obtain an associates degree at this point in his life – he is an older adult learner.
I found many training programs out there – so many in fact that I think choosing one can be a time-consuming and potentially difficult task for anyone.
Here is how I chose a short-list of recommended training programs for my friend Bob. I looked for schools or programs that:
Are accredited, either nationally or regionally or both, or have an established reputation.
Provided clear, cohesive information online about the program details, tuition and what's included in the certificate without having to complete any information or give my email address!
Took no longer than one year.
Looked legitimate online! (Subjective, I realize.)
Each of the following programs on my list met Bob's basic requirements, but varied greatly in cost, time to complete and comprehensiveness.
*AAPC price includes the certification exam
**Additional fees may include books (procedure & diagnosis) and membership fees
***Most programs either require or strongly recommend a prerequisite of Anatomy & Physiology and Medical Terminology
Bob's list is not intended to be an all-inclusive one. I spent a significant amount of time researching programs, but I could have gone much deeper, given an unlimited amount of time. I called the programs listed above to verify basic information, but I recommend program-seekers take it further.
Other criteria that I am advising Bob to include in his final review are:
How long has the school been in business and how long has it offered medical coding education?
What is the pass rate of students taking the various certification exams?
What are the interest rates on payment plans?
Is any financial aid offered?
Who are the instructors and what are their qualifications?
What student support is offered? Online chat with teacher or other students? Externships? Time extensions available?
Would classes transfer as credits to an associates or bachelors degree if I decided to continue my education?
Is there a refund policy if I decide that coding is not for me?
Is the online course compatible with a Mac?
How is the course provided? Online interactive/non-interactive modules? Online videos? DVDs? Workbooks?
Are there module or chapter tests? Is there an end of program test to pass to receive the certificate? What grade or test score constitutes passing?
Is a certification exam included in the price of the training program? Are exam retakes included?
How deeply does the course dive into ICD-10?
Do these programs prepare you to take certification exams from the:

American Academy of Professional Coders (AAPC)
American Health Information Management Association (AHIMA)
International Association of Registered Health Care Professionals (ARHCP)
National Healthcare Association (NHA)
Additionally, I am recommending that Bob research local schools in his county and state that offer online programs. Many state universities and community colleges offer great values in coding programs for state residents. Bob should look for websites that list and describe all the coding training programs offered by his state university and community college systems.
Next time: what program did Bob choose?