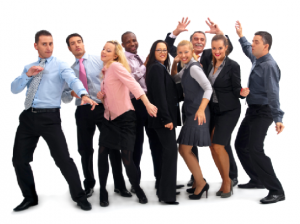 Sometimes a job just gets a little old, and even the best employees need a little something to get them re-engaged and excited again. Try one of the ideas below at your practice and let me know in the comments the ways you keep your staff energized and engaged!
1. Provide a career track and offer multiple levels of learning jobs. For instance, break the receptionist job into steps (see below) and set time lines for attaining those goals. You may want several steps to be accomplished at 90-days, more at 6-months, and more at 12-months. There may be monetary awards, honor awards, or qualifications for other acknowledgements.
Pre-registering patients by phone – demographics
Making appointments & mini-register for new patients
Registering patients face-to-face – demographics
Understanding insurance plans and registering their insurance
Taking photo ID or taking photos
Collecting co-pays
Answering basic patient questions
Answering advanced patient questions
Reviewing the financial policy with patients
Reviewing the Privacy Policy with patients.
2. Offer certifications and credentials – support staff emotionally, time-wise and financially so they can attend face-to-face or online courses.