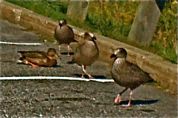 It's taken me a long time to realize that I'm part of a seriously small group that likes, or at least tolerates change well. People universally HATE change and will do most anything to avoid it. So what is a manager to do when charged with making change happen, or when leading your own change initiative?
Know the Change
Map out the change and do your best to understand every possible implication of the change. Have a trusted colleague or mentor review the map with you and see if you've neglected to consider any angle. For instance, if your plan is to offer Saturday clinic hours, make sure you've considered:
A budget for the change – are all the stakeholders in agreement on the money that will be spent to make the change? Is this a pilot for a specific time period or will the Saturday hours be continued regardless of the patient volume?
How will it be decided which staff will work Saturdays? Will working Saturdays be optional or mandatory? Will staff be allowed to earn overtime, or will they have to adjust their weekday schedule? Will there be a pay differential for Saturday hours? Will there be lots of staff wanting to work Saturdays or will there be no staff wanting to work Saturdays? Because they are so personal, staffing and payroll will always be the stickiest parts of making change happen, so assign them top priority!
How will it be decided which physicians or mid-level providers will work on Saturdays? Have issues with pay, call, and time off been resolved?
A marketing plan for the new Saturday hours. Letting people know that you will be open Saturdays is critical to the success of the plan.
Will all services be offered on Saturdays, or will it be modeled after on an urgent care? If it is an urgent care model, will it be billed as an urgent care visit and will co-pays be collected for urgent care services? How will an urgent care model be communicated to patients so they are not surprised when there are different terms of service than they usually encounter?
What, if any, changes will need to be made to forms, the computer system, HVAC, security, janitorial, lights, payroll system, etc. What workflows might need to be changed because the practice is not used to operating on Saturdays? Role play a patient coming for a Saturday appointment and map out all the possibilities.
Frame the Change Message
Let everyone know why the change is being considered/happening. Craft the change message into something repeatable. Everyone must understand the reason and must be able to attach the reason to a change message. It could be "We're growing!" or "More service for our patients" or "We will thrive." Whatever one or two messages you choose, repeat them in your Rule of Seven (see below) and throughout your change process. Explain that the change is coming because: