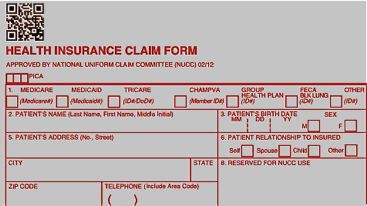 On June 17, 2013, the National Uniform Claim Committee (NUCC ) announced the approval of Version 02/12 1500 Health Insurance Claim Form (1500 Claim Form) that accommodates reporting needs for ICD-10. The Office of Management and Budget (OMB) has approved the 1500 Claim Form under OMB Number 0938-1197.
During its work, the NUCC was made aware by the health care industry of two priorities that were included in the revisionsto the 1500 Claim Form. The first was the addition of an indicator in Item Number 21 to identify the version of the diagnosis code set being report, i.e., ICD-9 or ICD-10.
The need to identify which version of the code set is being reported will be important during the implementation period of ICD-10.
The second priority was to expand the number of diagnosis codes that can be reported in Item Number 21, which was increased from 4 to 12. Additional revisions will improve the accuracy of the data reported, such as being able to identify the role of the provider reported in Item Number 17 and the specific dates reported in Item Number 14.
Frequently Asked Questions (as of 6/17/13)
1. Why was the 1500 Claim Form changed?