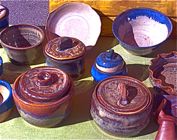 Just in case you haven't had a chance (what have you been doing?) to focus on the January 1, 2012 deadline for the transition to 5010, take 5 minutes to read this post and make sure your healthcare group is on track. It is critical to have NO interruption in cash flow in January – a time when cash flow is already lower due to the new deductibles in play for many plans including Medicare.
The American Medical Association (AMA), in its "5010 Implementation Steps: Getting the Work Done in Time for the Deadline" recommends the following to protect your cash in January:
Submit as many transactions as possible before Jan. 1, 2012.
Decrease expenses before Jan. 1, 2012, to increase cash reserves.
Consider establishing a line of credit with a financial institution.
Research payers' advance payment policies.
Consider using manual or paper processes to complete transactions until the electronic transactions are fixed.
Note that HIPAA standards, including the ASC X12 Version 5010 and Version D.0 standards are national standards and apply to your transactions with all payers, not just with FFS Medicare. Therefore, you must be prepared to implement these transactions for your non-FFS Medicare business.
Beginning January 1, 2012 all electronic claims, eligibility and claim status inquiries must use Version 5010 or D.O.