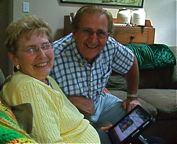 The death of Google's Personal Health Record (PHR) should be a wake up call to everyone about electronic medical records (EMR) – it's not a walk in the park!
Granted, the fact that EMR is very complex software is not the only reason Google Health couldn't hack it. Many fine articles and blogs point to under-marketing, an unrealistic reliance on consumers to enter data to complete their own records, unusually slow adoption by consumers, and a possibly unrealistic revenue model (selling data.) I'm pretty sure the readers of Manage My Practice could have predicted most of that, especially the part where consumers are not incentivized to enter their own health information.
Here's my advice to anyone who wants to capture the health data market:
Any personal health record must be connected to my primary care provider. I don't want my PHR to be freestanding from my PCP's (primary care physician/provider) EMR. Really wasteful.
I want someone I know and trust – maybe someone associated with my PCP – to show me how to use and understand the information in my PHR.
I want all my other physicians and test centers to automatically send my records to my PHR and for it to load without my participation.