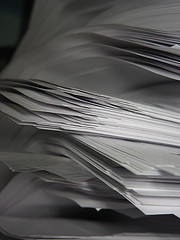 Most managers long for the end of paper charts and the day when all of our data is at our fingertips. Lost charts waste so much time and effort in the practice that an EMR seems destined to offer major improvements in efficiency. But getting converted from paper charts to EMR can be a rocky road, with one of the biggest obstacles being scanning current patient paper charts.
There is no single accepted best practice for scanning charts into an EMR, as a conversion game plan must be specific to each individual practice and coordinated with the new record's training and go-live.
Every group has to decide which date range and type of charts to scan prior to go live, and additionally which data points will need to be preloaded (or sometimes called "back-loaded").