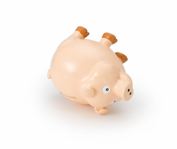 Now is the time to follow-up on those good intentions of yours to make sure your swine flu/pandemic illness policy is all that is should be.  Things are calming down a bit (although US numbers are rising, cases are mild) and as we might have a bit of calm before the next storm, it is the ideal time to give yourself a policy and training check-up while the topic is fresh.
Do you have a policy for dealing with a community illness that is more than your typical flu season?
Does your policy include detailed information that most anyone in your organization could follow if you were not able to give directions?
Do you know what the local hospitals' plans and policies are?
Have you clarified roles for each of your clinical and administrative staff and provided them with detailed information on their responsibilities during a community illness?
Do you understand what your practice is required to do to report information to local, state and national authorities?
Have you located resources for or designed patient education materials appropriate for your population?
Have you integrated community illness information into your new employee orientation and your annual staff training materials?
If you answered "no" or "maybe" to any of the questions above, here are some resource links to help you (more…)