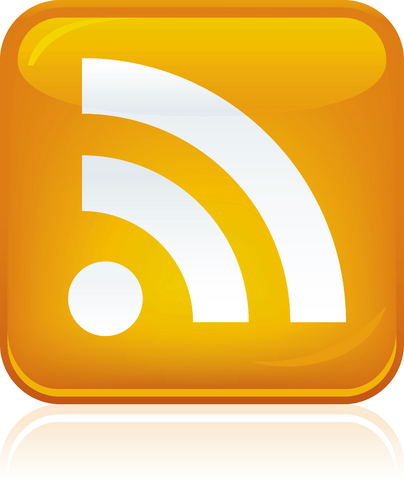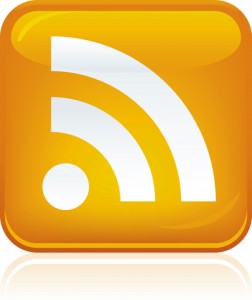 Readers: how are you coping with the onslaught of information?  Emails, news stories, professional reading, listservs, blogs – it goes on and on. Here's one technology you should take advantage of to ease the information load, whether you use it for your own knowledge, use it for your practice website to update patients, or use it to see what updates your competitors are making to their websites.  Abraham has written a great guide to RSS, what it is and how to get started using it.  If you have follow-up questions for him, please leave a comment by clicking at the end of this article.
R

SS – Making the Web Work for You

In the past year, I have radically changed the way I surf my favorite web sites.  For my writing, information, and entertainment, I check for updates and new info on over 200 websites a day.  I like to stay informed, and that's what it takes. Of course, I don't read every word of every page – I could never get that done!  I skim, I browse, and most importantly, I get the web to do the work for me.
I never type in any of the sites' addresses or click on a saved bookmark in my web browser.  In fact, I don't even have to check if anything is new.  Any time one of my favorite websites adds an update, they notify me automatically, and I can read it, or ignore it and move on.  There is a huge volume of potentially valuable information on the Internet, but the savvy consumer has to be able to parse, filter, and mine this info for things that can actually benefit them.  I use a simple, free, and easy to use technology to do all of this – and I'm going to teach you to do the same.
The secret is called "RSS", and these three letters can dramatically change how you use the web.  RSS stands for "Really Simple Syndication", and like so many of our new technologies, it's a powerful tool that's harder to understand than it is to start using.  Once people start using RSS, they love it, but have a tough time telling other people what exactly it is. So here's my best crack at it:
RSS software (or a RSS web application) is a technology that will notify you every time one of your favorite websites has an update, and will automatically deliver the update to you.
Since the website tells me what's new every 15 minutes, I can very quickly get a grasp on what I do and don't want, and don't spend nearly as much time reading things I don't care about.
What do I need?
You need a way to read RSS feeds.  There are several options with pros and cons, but they all work on the same principle, and they will all save you time, and make you better informed.
One of the simplest ways to use RSS is to just read the updates in your web browser.  In Firefox 3, when you click on a link to an RSS feed, you are given the option to subscribe to the feed using "Live Bookmarks", and if you accept, a folder with the name of the RSS feed will go on your "Bookmark Toolbar".  When you click this folder, a menu drops down displaying recent updates for the feed.  Microsoft Internet Explorer as has a similar system, where you pull open a separate sidebar to look at the feeds you subscribed to.  For users who simply have a few feeds they want to keep track of, these are great ways to start using RSS as soon as you finish reading ManageMyPractice.com.
For users wanting a more customizable and in-depth experience, you might want to try one of several web-based RSS services.  One of the biggest and most popular is Google Reader. Google has a lot of practice in making things easy to use and understand on the web, and they do a good job with reading RSS feeds too.  It's all web-based, so you read your feeds on the Google Reader website, and as long as you can remember your password, you can read them on any computer with an Internet connection.  Also, on the homepage for new Google Reader accounts, they have a great YouTube video about the service, and what it can do.
What feeds should I read?
You can read whatever you like! See Part Two of this Monday Special for some feeds Mary Pat reads.  I like to group my feeds into categories, and read groups of them all at once!  I have a category for local news, with happenings and goings on around my city in it.  Another folder has national news from the New York Times and Washington Post. Another is for sports feeds, with ESPN, Sports Illustrated, and other sources for info. Another is just interesting feeds that often have thought-provoking stories and pictures…you get the idea.  If there's a website about a topic, chances are great that there are RSS feeds about it as well.  Most web pages that have RSS feeds will say so somewhere on the site.  Also, newer web browsers will have features to tell you automatically if a web page offers an RSS feed.  In Firefox 3 for example, a little orange RSS icon shows up in the address bar when a feed is detected, and clicking on it will give you options to subscribe.  And in FeedDemon, you can just type in a site's address, and it will give you a list of feeds the site offers.
It is becoming increasingly rare for almost any website or blog to not have an RSS feed, so if you read it, you can probably read its feed instead.
Get out there!
This should give you a great start to reading RSS feeds from your favorite website, and more quickly and efficiently digesting the daily Internet flood of info.  And remember, if you're having a hard time explaining to your friends and family what this powerful technology can do, you know where to send them!
To Recap:
I

nformation can be overwhelming.

RSS (Really Simple Syndication) is a way to aggregate or gather the sites you care about and have them "push" their updates to you, instead of you having to go pull the information from them.

Download news reader software.  See some suggestions above.

Start looking for the orange RSS box on websites, click on the box, adding the site to your reader.

Don't let your RSS feeds overwhelm you; delete feeds that don't consistently meet your information and relevance criteria.

Let us know what feeds you find that you rate as high-quality.