One Physician Recommends Five of the Best Health Information Sites on the Web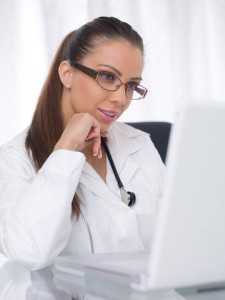 When your patients ask what internet sites your doctors recommend for reliable health information, do you have an answer?  Many practices have embedded health information on their websites, or link to sites sponsored by their professional society (American College of Obstetricians and Gynecologists, American Association of Orthopedic Surgeons) or national non-profits (American Cancer Society, American Diabetes Association.)  Here's a great article written by physician Patricia M. Hale, PhD, MD, listing her "top 5 safe web sites containing the best tools and resources for health-related information."
Dr. Hale introduces her list and notes that:
" There are many other useful health resources on the web but it is very important to be sure they are run by reputable medical authorities and contain accurate and safe information."
Her top five are:
Dr. Hale also advises:
One of the best ways you can be further reassured that the web site you are exploring is safe is to look for the 

Health on The Net Foundation

 (HON) seal of approval. HON has strict criteria for approval of health related web sites and checks regularly to be sure their rules are followed.
What sites do you recommend and feature on your website?