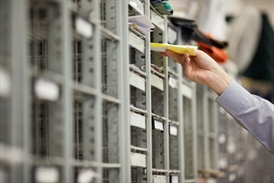 I get pitched new products and services every day and it is pretty rare that I hear of something that is startlingly new. Informedika is just that – it addresses an old, old problem for practices in a new way. Continue reading for a very interesting interview with Informedika Founder and CEO Steve Yaskin.
Mary Pat: Tell us how Informedika came to be.
Steve: I am the founder and CEO of several high-tech companies in Silicon Valley and I've spent many years passionately solving problems using technology.  In 2011 my attention turned to a problem that my wife, Dr. Inna Yaskin, faced in her medical practice every single day – the astoundingly inefficient process of ordering diagnostic tests and dealing with the results.