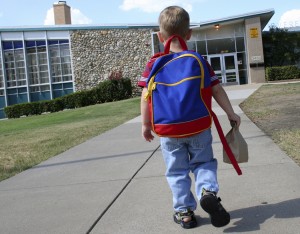 Our clients and readers are constantly asking "What do I need to do to be ready for all of this change in healthcare?" There is so much to digest, plan for and keep track of that our industry is constantly seeking new skills to confront new challenges. Professional development is a critical part of career plans in most industries – but the speed at which healthcare administration is changing is pressing the issue even further. But when can already-swamped managers find the time (let alone the money!) to stay sharp and expand their skill sets?
In the past five years a solution has emerged from the Internet. The MOOC, or "Massive Open Online Course" is a model that has the potential to revolutionize how we educate people on a large scale – not to mention give busy managers a chance to get high-quality education at little or no cost on a flexible schedule. After several universities put free, open-coursework courses online to great success, several sites developed to expand the scale of the model. Now sites like Udacity, Coursera and edX offer free courses with video lectures, materials, and examinations to anyone who can access their site. The New York Times dubbed 2012 "The Year of the MOOC", but it might be 2013.
If you are a manger looking to stay sharp, check out some of the Coursera offerings for summer and fall of 2013 below!
By Richard Boyatzis, Case Western Reserve University

Emotional intelligence, hope, mindfulness, and compassion help a person reverse the damage of chronic stress and build great leadership relationships. The Positive and Negative Emotional Attractors inspire sustained, desired change and learning at many levels.

Workload: 3-4 hours/week, October 28, 2013 (8 weeks long)
by Caren Stalburg, MD, MA, University of Michigan

This course provides those involved in educating members of the health professions an asynchronous, interdisciplinary, and interactive way to obtain, expand, and improve their teaching skills. These skills can then be applied within their own professional context, with a variety of learners, extending across many stages.

Workload: 6-8 hours/week, August 5, 2013 (8 weeks long)
by Scott Plous, Wesleyan University

Ever wonder why people do what they do? This course offers some answers based on the latest research from social psychology.

Workload: 4-8 hours/week, August 12, 2013 (6 weeks long)