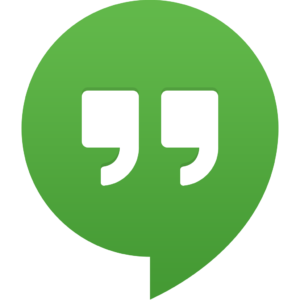 I had the pleasure of participating in a Google Hangout last week with Pediatric Practice Business Director and Consultant Brandon Betancourt who blogs at PediatricInc and Chip Hart, who is the Director of Strategic Marketing and Sales Director at Physicians Computer Company (Chip's blog is here) and a Pediatric Medical Practice Consultant. If these two guys don't have the answers to any pediatric practice management question you have, they'll know where to find it!
They kindly stepped out of the pediatric-specific world to talk with me about a range of practice management topics that apply to all specialties, including what I think are imperatives for physician practices today.
If you haven't seen any of Brandon and Chip's previous hangouts, you can see them all here.
If you haven't participated in a Google Hangout yet, you should try it. It's a great (free) way to hold a meeting with a number of people (you + 10 others) in different locations and it can be broadcast live to others, or recorded as this one is for others to watch later. I call it a Virtual Panel Discussion!