Greg Fawcett has been a key partner for our clients and readers by providing us with a marketer's perspective on how to get your practice's message to your current and potential patients. In this blog post, originally published on the Precision Marketing Partners Blog, Greg talks about the steps you can take to attract patients to a new medical practice.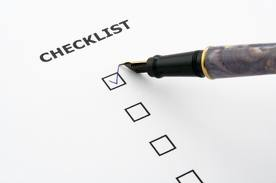 Starting a new practice, particularly in an area where a number of medical professionals already operate, presents the challenge of patient acquisition. Here are some basic methods of medical practice marketing that can get your name out in the neighborhood and draw patients in.
Create branded brochures listing your areas of specialty and the services you offer. Get the brochures professionally designed and printed on quality paper stock. Include your contact details, the name and URL of your website and blog, and invite them to follow you on social media.
Connect with local pharmacies and non-competing medical practices such as physical therapy clinics, dental practices and home health equipment stores and ask them to display your brochures on their reception counter. Also visit libraries, community centers and your local YMCA to offer your marketing materials for distribution to their clients.
Visit large corporations in your area and make an appointment with their HR manager to introduce yourself. Leave a supply of your brochures with him or her, and offer an incentive such as a free initial consultation or a discount on the first visit for new patients from the company who join your practice.
Hold a meet and greet at a local coffee shop or mall one Saturday morning. Advertise in the local newspaper and through notices and posters on community boards. Get the date added to media event calendars of local TV and radio stations, so you reach as many people as possible to invite. Hand out business cards and brochures, and ask visitors to sign in and provide their email address for news and updates.
Introduce an email marketing program and send an initial newsletter to all the prospective patients whose email addresses you collected. Invite them to opt out of receiving the newsletter if they prefer, but include enough interesting content that the majority will want to continue receiving your emails. Direct recipients to your website, blog and social media profiles for more information.
Join the chamber of commerce and network with local business people. Connect with them online and follow them on social media – chances are good they will follow you back. Even though they may already have a physician they see regularly, if they know you are building up your practice they might refer you to other contacts.
Start a support group on a medical issue that fits in well with your specialty. Host support group meetings in your practice or at a community venue and supply refreshments such as tea, coffee and water for the members who attend. Use the group as a research opportunity and avoid promoting your services to members unless they ask you for details, but make it clear what your areas of interest and expertise are.
Precision Marketing Partners is a Raleigh, North Carolina based marketing firm specializing in Inbound Marketing, Branding, Creative Design and Strategic Planning for the medical and health care industry. Our approach is one of partnering with clients to help them build a strong marketing presence. We bring a problem solving attitude to the table; this allows us to formulate and create pro-active branding and marketing messages and materials that take our customers to a new level of success.

The types of clients that we best serve are small to medium-size practices. For most, you have the ideas and perhaps a strategy, but don't have the means or time to execute either. This is our forte and where Precision Marketing Partners can help grow your practice and bottom line.

Today's world is web and cloud-centric; advertising messages are a constant and delivery methods change in a moment. Doesn't it make sense to partner with a marketing team that understands the changes and nuances and how they impact your business?