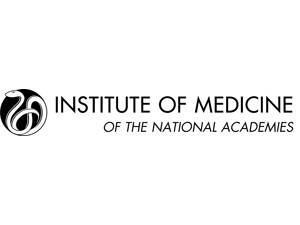 In 2001 the Institute of Medicine published Crossing the Quality Chasm, a report on the quality of healthcare in the United States and on the needless deaths that occurred in the healthcare system. The report listed ways to overcome the inadequacies in the system. The report was widely quoted and led to many quality improvement efforts at healthcare sites across the United States.
Now, eleven years after the issue of Crossing the Quality Chasm, the IOM has issued another report on the state of healthcare in the U.S.: Best Care at Lower Cost. It draws upon many of the successes in delivering better care at a lower cost in order to foster more widespread changes that will improve care while saving a great deal of money. Since this is the focus of the work that I do, I will take this issue of "Making Good Healthcare Better" to highlight some of the recommendations from the report. Before I do that, let me present a few quotes from a September 7, 2012 Associated Press article—"Healthcare System Wastes $750B a Year" in its review of the report:
The U.S. healthcare system squanders $750 billion a year—roughly 30 cents of every medical dollar
If banking worked like healthcare, ATM transactions would take days
If homebuilding were like healthcare, carpenters, electricians and plumbers would work from different blueprints and hardly talk to each other
If shopping were like healthcare, prices would not be posted and could vary widely within the same store, depending on who was paying
The IOM along with the full report issued a PDF file of 10 recommendations on its website. Following are some excerpts from the recommendations:
Recommendation 1: The Digital Infrastructure
Data generated during care delivery should be digitally collected, organized and protected in order to drive better care management at provider sites, to use as a source of process improvement, to be used to better the work at public health sites and to generate new knowledge.
Payers, providers and medical product companies should share data in order to provide new insights to improve care.
Patients should participate in the development of software which allows them to access their personal data and to report their personal outcomes.
Recommendation 2: The Data Utility
Regulatory agencies should coordinate their work so that regulations not only protect data but make it easier to use to improve patient care coordination and to contribute to the knowledge of providing better care.
Healthcare groups, including patient groups, clinicians, professional organizations and researchers, should work to understand how clinical data can improve the care experience and how to educate its members and the public in this area.
Recommendation 3: Clinical Decision Support
Clinicians and healthcare organizations should adopt tools that deliver up-to-date care knowledge to the point of care and provide incentives to use this knowledge.
Payers should promote the adoption of clinical decision support tools by providing incentives that reward the use of such tools at the care site.
Recommendation 4: Patient-Centered Care
Patients and their families should be offered the opportunity to partner with clinicians and other providers in helping manage their own care, including important decision-making.
Public and private payers, including CMS, should promote and measure patient-centered care modes.
Digital technology should assist in enabling patient-centered care in which the patient has access to tools that will improve his/her decision-making.
Recommendation 5: Community Links
Healthcare providers and community-based organizations should partner
together to develop strategies that promote the improvement of population level
health. This partnership should include work in prevention strategies and efforts.
Recommendation 6: Care Continuity
Payers both public and private should reward caregivers for effectively communicating the care status of patients between the several providers.
Rewards from payers to providers should be provided as a patient makes a transition from one healthcare setting to another, as from a hospital to family physician.
Recommendation 7: Optimized Operations
Healthcare organizations should adopt attitudes and activities that focus on providing continuously improving outcomes for patients and providers.
Process improvement efforts and quality improvement efforts should be based upon techniques used by quality improvement engineers.
Recommendation 8: Financial Incentives
Payers should structure payment models, contracting policies and benefit designs to reward care that is effective and efficient and strives to improve outcomes from day to day.
Recommendation 9: Performance Transparency
The cost of care and the quality of care provided by caregivers should be open to the public. That is, healthcare organizations should be transparent in providing this information to the public.
Recommendation 10: Broad Leadership
Continuous improvement of outcomes and processes should be the focus of patients, care providers, payers and care leaders. A culture of continuous improvement of outcomes should be promoted at all sites that provide care to patients.
Leaders should vigorously support continuous quality improvement training and the culture that is needed to support such efforts.
Organizations should use the data that they collect to continuously improve their services as they become a learning organization.
I believe that the recommendations present quite a challenge to all who have a stake in healthcare processes. No single organization can achieve the recommendations on its own, however some of the recommendations can be achieved by individual organizations, especially the use of data to become a learning and continuously improving organization that is patient-centered. The bar is high, but many organizations have achieved excellence based upon these principles. Virginia Mason Hospital and Medical Center in Seattle is one such organization; it even supports a Lean Healthcare Solutions Institute to provide training for organizations that wish to reach such outcomes. The University of Michigan in Ann Arbor, Michigan also provides healthcare quality training and its hospital and care system makes extensive use of the ideas promoted in the training.
Hopefully, the report Better Care at Lower Cost will provide more direction to healthcare organizations as they transform the way they provide care. I believe that in order to thrive in the near future organizations must work to implement these recommendations as payers and regulators begin to drive the provision of healthcare in this direction.
You can find the full report and the recommendations at the Institute of Medicines website–http://www.iom.edu/Reports.aspx.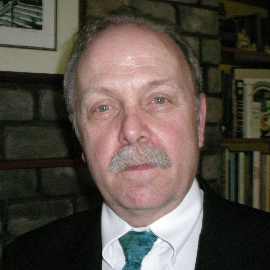 Bryant's Healthcare Solutions offers training and advice for helping you achieve optimal patient or client outcomes while improving the bottom line.
(www.bryantsstatisticalconsulting.com). If you want to discuss more about good communication contact Bryant's Healthcare Solutions. Mr. Bryant is certified by the University of Michigan as a Lean Healthcare facilitator.
Contact Mr. Bryant at t.Bryant@alumni.utexas.net or call 616-826-1699 if you need more information. With my help, I promise that we can meet your needs. Would love to chat over a cup of coffee or over the phone. Looking forward to hearing from you. If you need a speaker to present at a meeting or conference, please contact me and I will consider doing so.