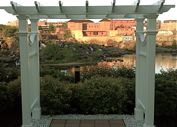 CMS announced today that four additional significant hardship exemptions will allow physicians to be exempt from the 2012 Medicare payment reduction of 1%.
Exemptions will be granted to:
Eligible professionals who register to participate in the Medicare or Medicaid EHR Incentive Program and adopt certified EHR technology.
Eligible professionals who are unable to electronically prescribe due to local, state, or federal law or regulation.
Eligible professionals who have limited prescribing activity.
Eligible professionals who have insufficient opportunities to report the e-prescribing measure due to limitations of the measure's denominator.
The two hardship exemptions already available are:
Eligible professionals or group practice practices in rural areas with limited high speed internet access.
Eligible professional or group practice practices in an area with limited available pharmacies for electronic prescribing.
Additionally, the reporting deadline for exemptions from the 2012 payment reduction is extended to November 1, 2011.
The process for requesting exemptions is as follows:
Eligible professionals can apply via the web here as soon as the exemption portal is opened.
Group practices that are participating in the 2011 eRx group practice reporting option must apply via a mailed letter.
For more information, read my post on this program here.