I have known of Transworld Systems for almost as long as I've been in healthcare – a long time. But it wasn't until I  got to know Karen Cooper from Transworld Systems that it came home to me what a difference a company representative can make in the ultimate success of the service.
Karen has been with Transworld for 10 years (the company has been in business for 41 years), moving to a sales job with the company after getting her MBA and getting her kids started in elementary school. She looked for the right job for a year and a half and even though she had never been in sales before, she knew she could leverage her professional experience and education to great advantage in full-service collections.
Although not exclusively working with healthcare clients, Karen loves the medical market and enjoys the "lingo" that is so specific to medical practices and hospitals. She has seen many changes in healthcare over the past 10 years, particularly physicians' interest in and acceptance of a business approach to collections. With patients having responsibility for more of the healthcare bill, physicians and managers are turning to specialists to do the staff-intensive chore of collections.
Karen's approach is a consultative one. She starts by exploring how a group is currently managing collections and what their pain points are, and by reviewing the group's accounts receivables. Based on the individual needs of the group, a collaborative decision could include:
patient account balance reminders (calls/ mail) that appear to come from the practice/hospital
customized patient collections where the client determines the assertiveness and intervals of contact
attorney intervention for high-dollar accounts
contacting payers to escalate on claims payment
One surgery practice administrator reports "We're using Greenflag on our private pay accounts and getting 50% recovery at 2% collection cost! GreenFlag has collected more than $600,000 for our office in delinquent insurance claims with their Insurance Resolution program. The collection cost was a mere 1.1%."
If your group could use help with collections, contact Karen Cooper and take advantage of her offer to Manage My Practice readers – a free no-obligation Accounts Receivable analysis and consultation. Her personal Transworld page is here, which has her email and phone numbers.
I asked Karen what she wanted readers to know about her and Transworld and this is what she told me. "I want them to know that we have their best interest at heart and want to do right by them." I like that.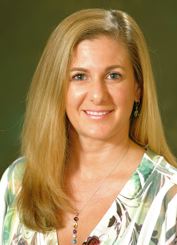 Karen Cooper joined Transworld Systems Inc. in 2001 and is currently a District Sales Manager in New Jersey, but maintains  client base which covers most of the US. Transworld Systems (TSI) is a 41-year old company with approximately 60,000 business clients ranging from sole proprietorships to Fortune 500 Enterprises. About one-third are in the healthcare industry, making healthcare their largest market. TSI is sponsored by the AMA, is an AdminiServe partner of the MGMA, and is also Peer Reviewed by the HFMA. Karen Cooper, is dedicated to helping practices increase their cash flow and reduce their operating expenses by focusing on better and more systematic management of accounts receivable. She has a background in Finance (MBA from NYU Stern School of Business) and Consumer Credit (6 years at Citibank HQ Credit Cards Division) and holds a BA in Cognitive Science from Vassar College. She resides in NJ with her husband and two teenagers.