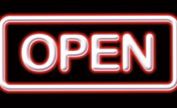 Some practices are overwhelmed with patients and can't find enough hours in the day to see all the patients that want to be seen.  Others are in a highly competitive environment and are looking for ways to attract new patients.  Here is a list of 50 ways to attract new patients to your practice.  Some will be better for primary care, others will be better for sub-specialists. Number One will attract patients to all types of practices.
BE NICE TO EVERYONE: patients and their families, staff, hospital staff, vendors, janitors, everyone.  What do people say when they recommend someone?  "You'll like him, he's nice."
Have an open house and offer BP checks, cane/walker checks, free H1N1 shots, etc.
Offer free meet and greet visits to let patients meet you before establishing.
Take extra unassigned ER call or fill-in for other docs (the ER staff will recommend you to patients.)
Visit nursing homes and meet administrators and staff, leave brochures.
Do home visits.
Have a Saturday morning clinic.
Do a radio interview or talk show taking callers' questions about a medical topic.
Visit the pharmacies and introduce yourself to pharmacists, leave brochures.
Visit high school guidance counselors in the spring and leave information about college physicals.
Place brochures with the Welcome Wagon or Newcomers Club.
Join the Chamber of Commerce and attend meetings.
Join the Lions, Kiwanis, or Rotary Club.
Join the worship center of your choice and become involved.
Join a journal club.
Join a business leads organization.
Take credit cards, offer payment plans and offer a financial hardship program.  My book has advice about collecting from patients.
Call schools and volunteer to do sports physicals in the spring.
Contact the local Parish Nurses and meet them.
Volunteer to be available at local school sports events.
Start a medical issue support group that meets at your practice.
Call local employers and offer to come on site to do physicals, flu shots, wellness talks.
Do DOT physicals and take worker's comp patients.
Go visit the home health equipment stores and leave brochures.
Specialize in difficult conditions and disease states and advertise that you do.
Volunteer at the local free clinic.  The volunteers will refer patients to you.
Offer to be "on tap" for the local TV station to provide sound bites on the latest topic: vaccines/autism, radiation exposure
Send out info to the newspaper every time you attend a meeting, speak, write, or do anything notable.
Take Medicaid and insurances offered by local large employers.
Tap into social media and have a great website, blog, online registration, online scheduling, online drug refills, etc.
Speak about any medical topic, anytime, anywhere.
Give travel vaccines.
Place a sign outside your practice saying "Now Accepting New Patients."
Meet the local hospitalists group.
Offer virtual visits to your established patients.
Talk to the local managers group.
Make friends with potential referring practices, take lunch, leave brochures.  Don't forget practices in surrounding areas.
Have a private line into your practice just for other physicians and practices.
Make it incredibly easy for staff from other practices to refer patients to you. Many referral decisions are made based on ease of entry to the practice.
Ask satisfied patients to log on to a physician review site and leave a review of your services.
Visit daycares and leave information for parents on kindergarten physicals in the summer.
Develop "loss leaders" and advertise them: free/discounted flu shots, inexpensive physicals for <19 year olds, etc.
Take students in your practice: medical assistants, nurses, phlebotomists, healthcare career students.  When they get jobs they will recommend you.
Place small ads in the local professional, amateur or high school theater playbill.
Round twice a day on your inpatients. Satisfied patients refer other patients.
Give a talk at your practice for anyone who thinks they might like to be in healthcare.
Moonlight at a local Urgent Care.
Give a talk for local nurses.  Everyone asks nurses which doctor they would go to.
Let local (nice) hotels know you will make house calls over lunch or after clinic hours.
SMILE.  Never underestimate the value of a smile.